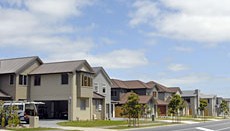 30 Sep

A Conveyancing Quote for Buying, Selling or Refinancing a NZ Property

Need a conveyancing quote?

We Kiwis love the idea of owning our own homes, which is probably one of the main reasons why our property market is such a hotly contested one, as people at all stages in life jostle for a place on the property ladder.  In most of our cases, our homes will likely be our single most expensive asset – in fact, the purchase or sale of a residential property is probably the biggest, most important financial transaction most of us will ever make.
A Conveyancing Quote for your NZ Property Transaction
Our conveyancing lawyers at Auckland law firm, Quay Law have put together a guide to support you on this journey to buying or selling property in New Zealand.
Quay Law's e-book / guide to buying or selling property in New Zealand.
To instantly get our free, no-obligation conveyancing quote.
Our expert conveyancing solicitors can organise conveyancing for buying, selling and refinancing your property. Our lawyers are equipped to make the conveyancing process simple and guide you to a happy solution in an otherwise complicated field.
If at any point of the quote process you experience difficulties or would like to speak with one of our conveyancers, please call us on 09 523 2408 or contact us online.
No matter your call, we welcome your questions.
DISCLAIMER: This article, e-book and video was written / created out of interest from a non-professional standpoint and does not represent legal or financial advice.
Our Auckland lawyers  invite you to contact us for your conveyancing quote today.