06 Sep

Frustrated house-hunters turn to experts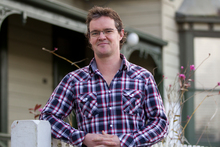 Source and Picture NZ Herald – 5 September 2012
Some time-strapped house-hunters frustrated by Auckland's booming housing market are turning to expert services to secure their property investments.
A growing number of buyers are cutting the stress of house-hunting by employing buyer's agents to handle the entire sale process.
While estate agents make their money by working on the seller's behalf, a buyer's agent is paid by and works solely for the buyer.
Auckland-based Erskine+Owen, which specialises in finding and negotiating properties for buyers, has doubled its client base in the past eight to 12 months as people compete for houses.
Erskine+Owen director Alan Henderson said the company was dealing with between 50 and 100 clients a week.
About half the clients were overseas investors and there had been a huge increase in the number of first-home buyers wanting help.
"It's mainly people that are time poor and don't have the expertise and don't have the information," Mr Henderson said.
The company charges about $11,000 for a comprehensive package which includes arranging finance, telling clients where to buy, finding properties and negotiating.
Aucklander Richard Cuttriss contracted Erskine+Owen last year when he gave up on buying a house in the central city and his bank manager recommended he use a buyer's agent to find investment property.
"I don't know how a house's value is determined. I go along to the real estate agent and will say, 'How much is this worth?' and they say, 'Well, what is it worth to you?' and I don't know," the 37-year-old said.
Mr Cuttriss used a buyer's agent to purchase his first rental property in Glendene last year and a second in Otahuhu this year, paying between $300,000 and $400,000 for each.
"It's been too easy. Some people enjoy going out and visiting open homes and going through the whole negotiation process and getting in and doing the renovation work and I'm not interested in any of that," Mr Cuttriss said.
Harcourts New Zealand chief executive Hayden Duncan said there were few buyer's agents in New Zealand because buying a house was relatively straightforward.
Buyer's agents were more popular in Australia, Britain and the United States, he said.
Real Estate Institute of New Zealand chief executive Helen O'Sullivan said buyer's agents were creeping into the industry but she felt it would always be a niche market.
Some of the larger real estate agencies had buyer's agents who worked with buyers to help them find the right properties but were linked with experienced sales agents. The buyer was not charged a fee and instead the vendor commission was shared so they were legally obliged to work for the seller.
---