27 Apr

Conveyancing Auckland lawyers share stuff.co.nz article

Source stuff.co.nz article of April 15 2015 and shared with you by the Conveyancing Auckland lawyers at Quay Law.

'The brakes are off': Auckland's average asking price hits $716k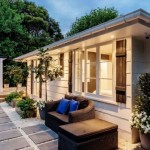 The average asking price for an Auckland home reached a record $716,050 in March according to Trade Me's Property Price index.
While the national average asking price grew by around $40,000 over the last year, Auckland's had doubled that rate with a $85,300 rise.
This price puts a 20 per cent deposit at $143,210.
The rise was good news for current homeowners, but worrying for those still renting, Trade Me's head of Property Nigel Jeffries said.
"This is huge tax free capital appreciation for home owners," he said.
"For renters who have aspirations of owning, it represents a real difficulty," he said. Deposits were becoming harder and harder to reach, and the level of competition on many properties was very high.
"It's very challenging to get a win."
Coincidentally, the new average asking price matches the selling price of the winning Our First Home house almost perfectly. The Schreuder family sold their Titirangi property for $721,000 on Monday, taking home $190,400 in profit.
Many young Auckland couples were choosing to buy outside of Auckland in order to get on the property ladder, but continue renting in the city, Jeffries said.
"At some point in the future they'll move out to the house they own, or sell it for a deposit," he said.
Every region other than the West Coast and Otago showed a rise in Trade Me's data over the last year, with the national average asking price reaching $514,350.
Still, the growth was drastically uneven. Over the past five years the national average had grown 27 per cent while the Auckland average had grown 46 per cent.
These rises were a result of a healthier economy and demand from domestic and international migrations, said Jeffries.
"The brakes are well and truly off," he said.
SOUTH OF THE BOMBAY HILLS
Six regions showed double-digit increases in the average asking price over the last year: Gisborne, Hawke's Bay, Manawatu/Whanganui, Southland and Auckland.
Housing prices in Canterbury have begun to ease off. They reached a peak in December 2014 of $457,100, dropping to $450,600 in March.
New records were set for asking prices in Manawatu/Whanganui, Wellington, and Auckland. Wellington's average asking price reached $466,700, rising 2.9 per cent since March last year.
Only the West Coast and Otago showed a year-on-year drop. Otago's average asking price dropped 1.1 per cent to $394,250, while the West Coast's dropped 4.5 per cent to just $269,400.
APARTMENTS ON THE RISE
Apartments remained more expensive in Wellington than Auckland.
The average asking price for an apartment across the country grew to $442,900 over the last year, up 16.8 per cent.
Auckland kept apace with a 19.2 per cent rise to $441,100, but Wellington stayed ahead with a 19.4 per cent rise to $453,250.
Christchurch's apartment prices grew the fastest at 21.4 per cent, reaching $414,000.
Jeffries said Kiwis were changing their expectations about property ownership.
"The quarter acre section close to town is now out of many people's means."
Source: stuff.co.nz
---