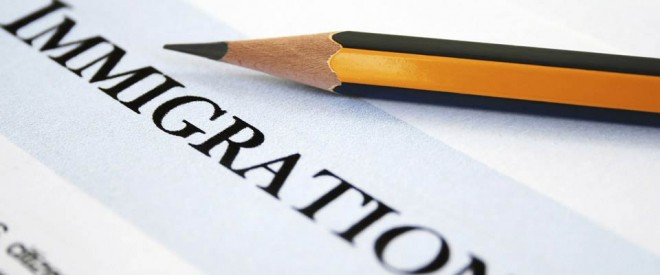 21 Dec

World's strongest society attracts immigration to New Zealand

Did you know that New Zealand has ranked first in the Legatum Prosperity Index for six of the last 10 years, including in 2016? That's quite an achievement when you realise that the Legatum Prosperity Index is an annual ranking based on more than 100 different variables used to measure 149 nations around the world. The Index provides insights into prosperity patterns across the world's countries. New Zealand's consistently high ranking in this and other indexes is also a significant factor in driving the current high levels of immigration to New Zealand.
High quality of life makes immigration to New Zealand an attractive option
Developed by the Legatum Institute, the Index ranks factors such as wealth, economic growth, education, health, personal well-being and quality of life. In announcing their 2016 Index, the Legatum Institute stated that "free markets, free people, and the world's strongest society ensure that New Zealand takes the top spot in the Prosperity Index".
The inherent make-up of New Zealand, with its characteristically free and open markets, free and strong society, with high levels of personal freedom, is a significant force in driving the country's ability to turn wealth into prosperity.
This is why New Zealand is described as "the strongest society in the world, with 99% of New Zealanders saying they can rely on family and friends in times of need". Such a robust social situation plays a significant role in driving high levels of both wellbeing and economic growth.
Tops out of 149 countries
In the Legatum Index's 2016 rankings, of the 149 countries ranked, New Zealand was top of the list. That's an amazing achievement and one that is not lost on people all around the world who are seeking a better life in a safer environment offering opportunities for themselves and their families.
Speaking of opportunities, New Zealand is also a very attractive place for business-minded people. For example, according to the Legatum Index, the country has significantly improved its business environment over the past 10 years, rising nine places during this time to rank second only to the United States. Frequent studies and reports talk about how relatively easy it is to start a business in New Zealand, compared with other countries.
All of the above are good reasons for attracting people to New Zealand. As a result, over the past few years, New Zealand has become a hotspot destination, with an increasing number of migrants looking to move and work here.
Interested in immigrating to New Zealand?
New Zealand has a range of immigration visa options depending on whether you want to work here, study, invest or simply enjoy a visit to this amazing country. If you have the capital and / or skills and experience that are in short supply in New Zealand, then moving here could be the life changer you've always dreamed of.
However, New Zealand has developed its immigration policies to support the country's economic growth – and it frequently changes the rules and regulations of its immigration policies in order to meet the country's ever-shifting needs.
For example, even as recently as October 2016, significant changes were announced to the New Zealand Residence Programme (NZRP) effective from 1 July 2016 to 30 June 2018. If you would like to know more about these changes, read our recent article about thes immigration policy changes or talk to one of the immigration lawyers at Auckland law firm Quay Law for more information.
Use a reputable immigration consultant
If you are looking to move to another country, always make sure you use a reputable immigration consultant, and double-check that you're getting the correct information and advice.
If you are looking to immigrate to New Zealand, then, under the New Zealand Immigration Advisers Licensing Act 2007, any person who gives you immigration advice about New Zealand must be licensed by New Zealand's Immigration Advisers Authority, unless they have been given an exemption.
At Auckland law firm Quay Law we are experienced in immigration law and understand it can be confusing. We also have first-hand experience of how stressful immigrating to a new country can be. So, we make it our key priority to provide you with the right advice for your specific circumstances.
Are you ready for a move to New Zealand?
OK, so you're reached the point in your immigration process where you are ready to move to New Zealand, but now what? No matter how attractive the change of scenery or the promise of a better life might be in New Zealand, preparation is the key to a successful move.
While moving to a new country is daunting enough, getting a job when you get there is probably one of the most important challenges you will face. The more forward planning and preparation you do, and the more work-ready you are, the more time, frustration and stress you will save yourself in the long run. Read our recent article about how to ensure you are job ready when you arrive in New Zealand.
Not only are our immigration lawyers at Auckland law firm Quay Law skilled in helping prospective immigrants successfully navigate through the immigration process, but we also partner with a job search agency that can advise you about the New Zealand job market and help you tailor your job search appropriately.
Please don't hesitate to contact us to talk about all aspects of your New Zealand immigration prospects and options, or about ensuring you are as ready as possible to hit the ground running once you arrive in the country that is repeatedly ranked number one in the Legatum Prosperity Index.
Get In Touch with your Auckland law firm
---